Treatment-naïve patients can
start and stay with Elfabrio1
The safety and efficacy of Elfabrio were studied in a treatment-naïve patient population or patients not treated in the past 26 weeks in NAÏVE.1,2
Open-label | Safety study
Primary study: 3-month dose-ranging period (n=18)
Extension study: 9 months (n=16)
Open-label extension (1 mg/kg dose only; n=15): 60 months; up to 72 months of total treatment
Safety endpoints1,3
Treatment-emergent adverse events (TEAEs), infusion-related reactions (IRRs), anti-drug antibodies (ADAs)
Other endpoints1,3,4
Plasma lyso-Gb3, estimated glomerular filtration rate (eGFR), cardiac disease involvement, urine protein-to-creatinine ratio, pain
In the Elfabrio Prescribing Information, NAÏVE is referred to as Trial 1.
lyso-Gb3, globotriaosylsphingosine.
Tolerability and low immunogenicity were observed in treatment-naïve patients through a 5-year study1
Results at 1 year demonstrate:

Most adverse events were mild to moderate in treatment-naïve patients taking Elfabrio5
The most common related TEAEs were nausea (25%), chest discomfort, dizziness, rash, and fatigue (13% each)
4 severe TEAEs were reported, with migraine and anaphylaxis considered to be possibly related and definitely related to Elfabrio treatment, respectively. Anaphylaxis was IgE-mediated hypersensitivity-related bronchospasm that led to study withdrawal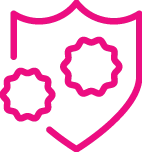 28.5% of Elfabrio-treated patients (4/14) who were ADA negative at baseline became ADA positive during Elfabrio treatment2*
*
The detection of antibody formation is highly dependent on the sensitivity and specificity of the assay.
IgE, immunoglobulin E.
Elfabrio helped to maintain renal function (eGFR) over 60 months1
Mean absolute eGFR for patients
receiving Elfabrio over 60 months1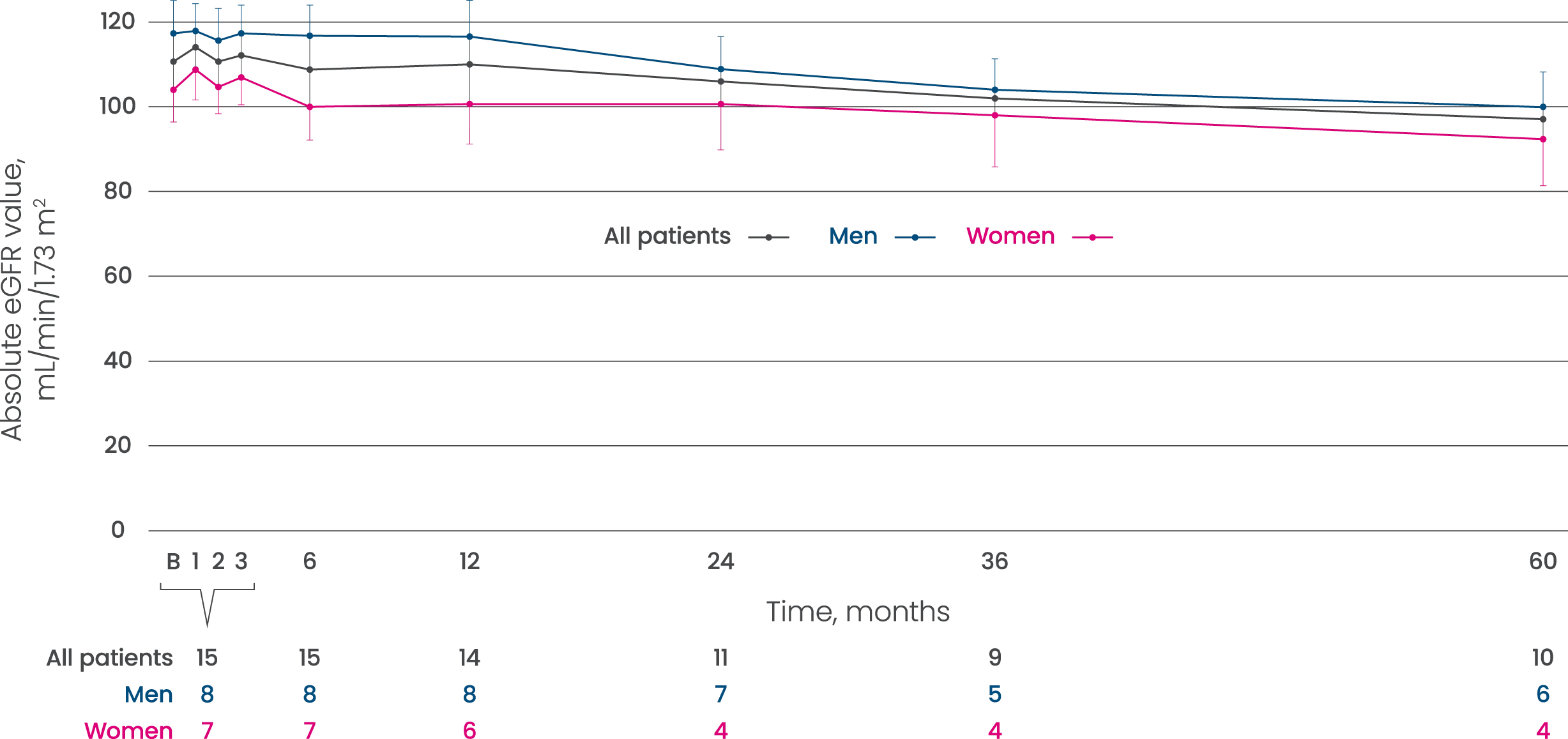 Consider Elfabrio to treat patients
for the long term.1
B, baseline.